Diploma in Integrated Water Management
By 2025, there will be over 173,000 job openings in the sustainability sector.

Graduating with a diploma in Integrated Water Management from SAIT can help you gain the skills needed to be part of a diverse, dynamic workforce.
As the environmental sector grows, having an understanding of the social and economic factors at play is becoming evermore important for environmental professionals. SAIT's Integrated Water Management program takes a holistic approach to the world's most vital resource: water. 
The Integrated Water Management diploma gives you both the technical knowledge and awareness of economics and social welfare to manage water, land and related resources in an equitable manner that doesn't compromise ecosystem sustainability. This unique approach helps graduates of this program to bridge the gap between practitioners and policy makers and can help you find a role in a new industry or advance your current career. 

Over the course of 4 semesters, you'll focus on areas such as water monitoring, data and project management, site assessment, global water availability challenges, emergency preparedness and more. By studying Integrated Water Management with SAIT, you'll get hands-on learning experience by participating in field schools, classrooms and virtual reality labs and will have the opportunity to work with industry partners and mentors. 
As an Integrated Water Management graduate, you'll have both the technical and scientific skills related to water management at a local level as well as knowledge of the global picture of water and sustainability issues related to a changing climate.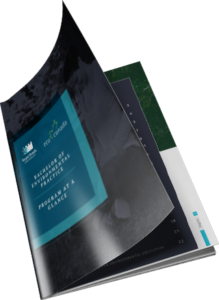 Download the career booklet to learn more about:
Ready to take the next step?
Apply today through the SAIT website.
What do Graduates Have to Say?
This program is well designed for those interested in various aspects of environmental work and studies, with a focus on water. It is a dynamic program that allows students to examine the many facets of the water industry, with multiple different avenues available to graduates.
This program has been more eye opening in the importance of equal stakeholder engagement, and maintaining a good balance for social, economic and environmental interests, or the triple bottom line.
All the instructors had real career experience with what they were teaching...you know that the things you are learning will be directly applicable to when you are working.