Masters Degree in Environmental Practice From Royal Roads University
expand your environmental Knowledge
Advance into a leadership or management role without putting your career on hold. Earn your graduate degree online in as little as two years.
You see climate change and biodiversity loss as the world's most pressing social-ecological challenges. The Masters of Arts or Masters of Science in Environmental Practice will equip you to solve legal, economic and social problems for positive global change. Whether you are in environmental work already, or feel compelled to join this rapidly growing field, this program will prepare you to advance in the rapidly growing range of environmental careers.
Delivered online, this program is meant to be as flexible as possible in what you'll learn, and when you'll learn it. You'll choose from many electives, to shape your current, or future, career path. As a Master of Arts student, you'll focus on the human dimensions of climate and sustainability. As a Master of Science student, you'll focus on approaching environmental issues from a scientific foundation. 
Standard admissions:
Applicants who do not meet the standard admission requirements will be considered for flexible admission based on their work experience or an equivalent combination of education and experience.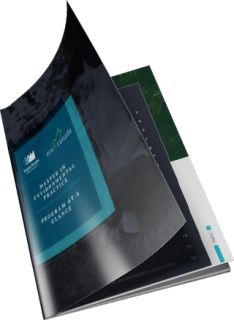 Download the guide to learn more about:
Ready to take the next step?
Apply today through the Royal Roads University website.