Environmental Job Market Trends
Job Posting Analysis: Data in real time
At ECO Canada, we continuously look for ways to deepen our understanding of the environmental job market and to improve the value of our reporting. Our Job Posting Analysis (JPA) interactive dashboard provides a snapshot of online recruitment activity levels and trends for Canadian environmental roles. We update our platform each quarter to share the most recent data, trends and insights by region, occupation, industry and environmental specialization.
JPA Report
Environmental Job Market Trends (April to June 2021)
Release Date: October 2021
The JPA relies on external vendors for job postings and is subject to updates as new data sources are incorporated each quarter. To adapt to these changes, we enhance our methodology and streamline reporting to accurately reflect labour market trends.   
Canada has experienced a green jobs surge
Our latest Canadian online job posting data marks the 4th consecutive quarter of increased job ads and the 2nd consecutive quarter in which job postings surpassed pre-pandemic levels for the environmental sector. Of the million unique jobs advertised online from April to June 2021, over 67,230 were for green roles.
While total online job postings have decreased by 8% since the beginning of the year, environmental job postings (enviro ads) have increased by approximately 20%. As a result, Canada's EnviroShare (proportion of enviro ads to total job ads) increased from 5.1% to 6.7% (+1.6 percentage points), indicating higher labour demand growth in the environmental sector relative to other sectors across the country.  
*Interactive Spotlight Report may take a moment to load
Most provinces and territories posted more enviro ads this quarter, except for Quebec (-4%), New Brunswick (-8%) and Nunavut (-23%). British Columbia experienced the largest increase in enviro ads between April and June with roughly 4,890 more job vacancies since the beginning of the year (+40%), followed by Nova Scotia with about 450 (+36%) and Alberta with nearly 1,670 (+32%).
British Columbia, Alberta and the territories had an EnviroShare that exceeded the national average. Northwest Territories had the highest EnviroShare at 19.1%, while Manitoba had the lowest at 4.3%. The EnviroShare increased across all regions of Canada from the previous quarter, except for Saskatchewan and Nunavut, which decreased by 0.3 and 1.3 percentage points, respectively.
Nationwide, Civil engineers, Inspectors in public and environmental health and occupational health and safety, and Information systems analysts and consultants had the largest number of enviro ads this quarter with almost 4,950, 2,450 and 1,950 postings, respectively. Occupations with the highest EnviroShare were Forestry professionals (91.2%), Water and waste treatment plant operators (86.0%) and Meteorologists and climatologists (83.9%).
Professional, scientific and technical services continued to dominate other industries with close to 27,100 enviro ads, accounting for just under half of all enviro ads this quarter. The next largest industries were Manufacturing with about 4,250 and Health care and social assistance with nearly 3,875 enviro ads. These industries experienced an increase of 28%, 15% and 12%, respectively across Canada relative to the first quarter of 2021.
Sustainability, Natural Resource Management and Energy specializations have consistently had the highest number of enviro ads quarter over quarter. However, Environmental Health & Safety overtook Energy for the first time since the beginning of 2018. Just over 27,000 enviro ads related to this specialization were posted this quarter, reflecting an increase of about 27% compared to January through March this year.
Rebounding from the consequences of a pandemic
Canada's labour market experienced a significant shock during the second quarter (Q2) of 2020 when an economic shutdown was implemented and environmental job postings decreased by nearly 40%. Despite this hit, the environmental sector demonstrated resiliency in the same quarter of 2021 by posting the largest number of job vacancies to date. Enviro ads surged by 146% between April and June 2021 relative to Q2 2020, 72% since Q2 2019 and 113% when compared to Q2 2018.
Ontario and British Columbia experienced the highest rebound in enviro ads relative to this same quarter last year with a difference of nearly +12,260 and +12,110, respectively. Quebec ranked third, despite a decrease in enviro ads when compared to this year's first quarter (Q1) with overall job ads for environmental workers close to 5,890 positions higher than Q2 2020.  
*Interactive Trends Report may take a moment to load
Compared to Q2 last year, all occupational groups have experienced an increase in the number of enviro ads. This trend is most notable for Natural and applied sciences and related occupations and Management occupations, which showed increases close to 15,600 (+163%) and 7,000 (+191%) enviro ads, respectively. These substantial gains highlight the wide-ranging impacts the pandemic had last year on environmental employment opportunities for Canadians.
Similarly, most industries saw a healthy increase this quarter relative to Q2 2020. Professional, scientific and technical services accounted for 43% of all enviro ads, boasting nearly 17,100 environmental job vacancies across Canada. Manufacturing (+4,263) and Heath care and social assistance (+1,874) continue to post the second and third largest numbers of enviro ads, consistent with previous reporting periods.
All environmental specializations experienced increases in enviro ads, with the addition of about 11,425 enviro ads since the beginning of this year and nearly 40,000 since Q2 2020. Consistent with previous publications, Environmental Protection had the highest number of enviro ads across the specialization sectors, while the Sustainability sub-sector saw the greatest uptick in enviro ads. Although enviro ads were higher than previous quarters overall, other specializations did not proportionately increase.
Regions of Canada will continue to experience uneven social and economic impacts of the coronavirus, with active case counts growing nationally as the country moves through a fourth wave. The Government of Canada has spent billions on pandemic aid and has pledged to uphold the Canada Recovery Hiring Program and subsidize hard-hit industries to help employers make new hires.
Employment in Canada has nearly returned to pre-pandemic levels, and studies report that labour supply shortages are increasingly impacting Canadian companies. These trends combined with increases in enviro ads suggest that employers looking for environmental workers may experience challenges finding workers to fill openings.
The recently re-elected Liberal party plans to follow through with Budget 2021, which proposed initiatives to reach net-zero emissions, invest in clean technology, advance Canada's climate plan, build green homes and communities, protect nature and support disaster response and recovery. These promises have the potential to assist job creation for Canada's environmental sector and support workforce resiliency.
Comments & Feedback
Research is ongoing at ECO Canada and reports are routinely published to provide timely, relevant and credible information and insights on Canada's environmental workforce. Please consider completing a 5 minute survey to inform future Job Posting Analysis reports.
We welcome comments and discussion of all our LMI reports. Contact research@eco.ca.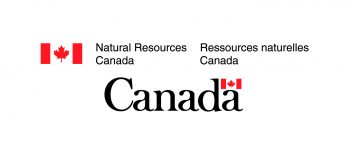 Funded by Natural Resources Canada.
The opinions and interpretations in this publication are ECO Canada's and do not necessarily reflect those held by the Government of Canada.
Methodology
Career Resources
FAQ