Crestcom's award-winning and accredited 12-month Leadership Development experience includes two live 2-hour courses each month for a total of 48 hours of interactive leadership development training.
It is commonly accepted that businesses today are facing more challenges today than ever before! Organizations and their leaders must address uncertain markets and the lingering impact of a global pandemic, while also ensuring their employees remain engaged and well equipped for high performance. 
With members in mind, ECO Canada has partnered with Crestcom International, a globally recognized leadership development organization, to offer Crestcom's flagship 12-month program. Over the last 35+ years, Crestcom's accredited and award-winning leadership development experiences have impacted more than 1 million executives in over 60 countries worldwide.
Crestcom's leadership development training programs leverage a proprietary training process that emphasizes measured development, effective implementation, and ultimate accountability to create consistent and sustained behavior change for participants and a quantifiable ROI for the client organizations we serve. 
To receive more information about Crestcom's training please fill out the form in the Learn More button!
In Partnership With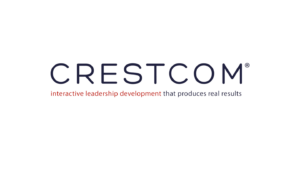 Winners of