As we continue to grow ECO Canada's BEAHR program, we wanted to take some time and share the journey of BEAHR from its beginning to where we are now. We hope you'll learn something along the way. If you're interested in bringing BEAHR to your community are an organization interested in becoming BEAHR trainers, please email BEAHR@eco.ca.
How BEAHR Started
BEAHR was established in 2006 with the aim of removing the barriers to environmental employment to increase Indigenous participation in the environmental workforce.
The program was built on the National Operational Standards (NOS) for environmental workers. To date, the BEAHR Program has 3,900 graduates from over 240 communities. Graduates of our BEAHR training programs receive a nationally-recognized certificate and many find employment in an environmental role.
The Importance of BEAHR
Many folks who may be unfamiliar with how the BEAHR program works wonder, "why is this program so important?" This is a great question, and we'll try our best to answer that for you.
What's great about the BEAHR program is the wide variety of high-quality programs offered. This ranges from Indigenous Leadership in Energy Management to Climate Change Adaptation and Land Use Planning.
You can learn more about the courses on offer here.
All BEAHR programs are hands-on and in-person to assist with student success. They're fully customizable according to the community's needs and inclusive of Indigenous and Elder knowledge.
BEAHR trainers are industry professionals to ensure students receive real-world, hands-on experience to prepare them for their professional careers. As a BEAHR graduate, students have a nationally recognized qualification that can give them access to further learning or secure an environmental role. This helps to kick-start careers and add some extra oomph to resumes.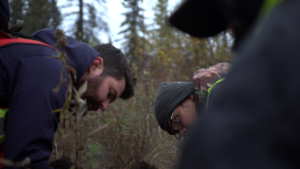 Another benefit of these programs is they provide additional educational pathways for students.  This means that students of this program will gain an equivalent level of education without the need to go down the post-secondary path, which can come with its own challenges.
Bringing BEAHR To Your Nation
Another question we often get is "how do we bring BEAHR to our Nation"?
Regardless of your location, we can help bring BEAHR to you. We have served over 270 communities with a wide variety of programs tailored to the Nation's needs. These programs braid Traditional Knowledge with western science and follow our BEAHR Guiding Principles.
This combination of both traditional and western knowledge gives students the skills they need for industry while keeping that important connection to the land. It also means that Elders can share their knowledge and pass it on to students.
We want to work with you and create programs that make sense for you and your community. That's why the programs are customizable.  If you're interested in having a program brought to your Nation or an agreed-upon location, download our program guide to learn more about our programs and reach out to a BEAHR representative.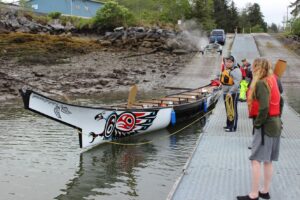 In terms of pricing for these programs, we recognize that every Nation is different and has different needs, so we customize the price to reflect the delivered content. Don't hesitate to get in touch with a BEAHR representative for a specific quote. We can also offer support for location funding streams so that your community can receive BEAHR training.
We are working on other indigenous training programs outside the traditional BEAHR deliveries. Recent examples include a digital skills training program, with a drone licensing component. As this training wraps up, we'll feature more on it at a later point.
Should you have any further questions, please get in touch with a BEAHR representative at beahr@eco.ca