Eligibility & Application Process
Learn how you can help your organization become an EP Employer​
By gaining EP Employer status, you demonstrate your commitment and leadership to the growth of environmental practice in Canada.
You will not only show support for the growing list of designated members, but also attract them to your business as it grows.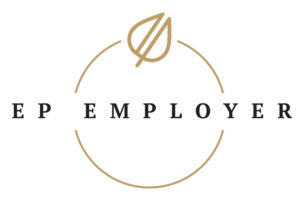 Our Evaluation of Your Application
We uphold high standards for all EP Employer members to ensure your organization:
Our evolving environmental sector calls for professionals and employers across all industries to be knowledgeable and ethical ambassadors.
Your organization dedicates the necessary time and resources to your employees, to continuously foster their development and contribution to their environmental practice and restricting practice to the areas of organizational and personal expertise.
Getting Your CERTIFICATION
In order to qualify for EP Employer status:
1. You align with the EP Employer Core Values.
Application & Annual Fees
Application fee for EP Employer is $250.
As an EP Employers you are responsible to pay the application fees, membership fees and annual dues for your staff – all at a discounted rate.
Pay Your EP Employer Application Fee
Application fee for EP Employer is $250
Complete EP Employer Application
• Document key organizational information related to HR practices and commitment to employee training
• Agree to uphold the EP Code of Ethics
Approved as Pre-Qualified EP Employer Status
Access to limited HR Resources/Benefits
Submit list of EPt/EP/EP Auditor eligible employees
• Pay Application Fees with 15% Discount
• Book ECO 101 Session
EPt/EP/EP Auditor Applicants Apply
• Board Approval Process
• Pay Membership Fees with 20% Discount
Upgrade to Qualified EP Employer Status*
EP Employer Seal and Certificate Received
Access to Full Benefits
Overview of All Member Fees
The below provides a breakdown of the fees across all designations.
As an EP Employer, you will receive discounts on both the application and annual renewal fees for your staff!
| | | | | | |
| --- | --- | --- | --- | --- | --- |
| EP Employer Application Fee* | | | | | |
| | | | | | |
| | | | | | |
| | | | | | |
Learn more about the designation levels available for your team.
An EP membership signifies a commitment to ethical environmental practice and establishing public trust in the work being done at a local level across Canada.