Environmental Job Market Trends
Job Posting Analysis: Data in real time
At ECO Canada, we continuously look for ways to deepen our understanding of the environmental job market and to improve the value of our reporting. Our Job Posting Analysis (JPA) interactive dashboard provides a snapshot of online recruitment activity levels and trends for Canadian environmental roles. We update our platform each quarter to share the most recent data, trends and insights by region, occupation, industry and environmental specialization.
JPA Report
Methodology
Career Resources
FAQ
JPA Report
Environmental Job Market Trends (July to September 2021)
Release Date: February 2022
The JPA relies on external vendors for job postings and is updated as new data sources are incorporated each quarter. As we make updates, we enhance our methodology and streamline reporting to reflect labour market trends accurately.  
A Gradual Return to Job Market Stability
Environmental job postings (enviro ads) levelled off relative to April to June 2021 (Q2), which had the highest environmental job postings since the start of 2018. From July to September 2021 (Q3), close to 52,300 positions were posted for environmental workers out of the nearly 871,000 total jobs advertised in Canada. Compared to the number of job postings in Q2 2021, total job postings in the third quarter of last year dropped by just over 9%, while job ads in the environmental sector decreased 22%.
Despite this reduction of enviro ads, the frequency of postings continues to surpass the number of ads observed in the environmental job market since the start of the pandemic. Further, Canada's EnviroShare (proportion of enviro ads to total job ads) has increased from 3.7% in Q3 2020 to 6.3% in Q3 2021 (+2.6 percentage points).
*Interactive Spotlight Report may take a moment to load
Employers posted fewer enviro ads in Q3 2021 across all provinces and territories except Nunavut, where environmental recruitment increased by 13% compared to April through June 2021. Prince Edward Island experienced the largest downswing with a decrease of 36%, followed by New Brunswick (↓ 35%) and Manitoba (↓ 33%).
The EnviroShare for British Columbia, Alberta, and the territories exceeded the national average. Northwest Territories had the highest EnviroShare at 16.7%, while Manitoba had the lowest at 3.9%. The only region with a larger EnviroShare was Nunavut, which increased from 10.7% in Q2 to 12.4% in Q3 (+1.7 percentage points).
Across the country, Civil engineers, Inspectors in public and environmental health and occupational health and safety, and Professional occupations in business management consulting had the largest number of enviro ads between July and September 2021, with approximately 3,350, 2,100, and 1,580 job postings, respectively. Occupations with the highest EnviroShare were Forestry professionals (92.5%), Water and waste treatment plant operators (88.6%), and Meteorologists and climatologists (84.9%).
Similar to previous quarters, Professional, scientific and technical services continues to lead other industries with more than 14,620 enviro ads, accounting for 28% of all environmental postings. The second and third largest industries were Manufacturing (4,620 enviro ads) and Health care and social assistance (4,210 enviro ads), comprising 9% and 8% of environmental postings, respectively.
Sustainability, Natural Resource Management, and Environmental Health & Safety were the largest specializations by enviro ads. Environmental Health & Safety held onto its third-place ranking over Energy. It first overtook this specialization mid-2021, clocking in with 20,295 positions for environmental workers.
Positive Long-term Trends
The downward trend observed in the third quarter of last year is expected to be temporary as the job market gradually stabilizes following the surge of postings across the environmental sector during the first half of 2021. Although provincial health restrictions continue across Canada, the initial collapse across the environmental workforce in early 2020 has been counteracted by a period of substantial recruitment throughout 2021.
While this quarter's enviro ads are down 22% from the previous, they are up 43% from Q3 2020 and 27% from Q3 2019. Further, all provinces except for New Brunswick reported higher counts in 2021 following a profound decline in enviro ads caused by the pandemic. As a result, it appears that the environmental sector has started to bounce back with an upward trajectory in the long term, despite the negative impacts of COVID-19.
*Interactive Trends Report may take a moment to load
Even though Canada's four largest provinces (Ontario, British Columbia, Quebec and Alberta) each had fewer enviro ads in Q3 2021 than in Q2 2021, the year-over-year trend in each province was positive.
Relative to the third quarter in 2020, the number of enviro ads increased by 5,690 (Ontario), 4,540 (British Columbia), 1,330 (Quebec), and 1,980 (Alberta). This fluctuation in enviro ads is a result of the very large spike experienced across the environmental sector last quarter, which signalled a rebound from the period of job market uncertainty early in the pandemic.
Similar to the regional trends, enviro ads by occupation demonstrate a notable decrease compared to April to June 2021 and a positive trend when compared to the same period in 2020. Enviro ads increased from 2020 Q3 to 2021 Q3 in Natural and applied sciences and related occupations, Management occupations and Business, finance and administration occupations by 5,580, 3,320, and 2,460 enviro ads, respectively. Natural and applied sciences and related occupations had the largest fluctuation in enviro ads with a decrease of 27% since Q2 2021 and an increase of 44% since Q3 2020.
While enviro ads in most industries remained relatively stable from Q2 2021 to Q3 2021 and have demonstrated a significant improvement since Q3 2020, Professional scientific and technical services had 15,320 fewer environmental job postings (-51%) from July to September 2021. However, all other industries had a net positive change from the previous quarter of just under 430 enviro ads.
Across all specializations, environmental job postings decreased from Q2 2021 to Q3 2021. However, enviro ads in Q3 2021 were approximately equal to or only slightly below Q1 2021 – the first quarter that signalled the start of the job market rebound. Sustainability held its position as the largest specialization in Q3 2021 with 24,870 enviro ads.
What can Canadians Expect?
Forecasts for the upcoming year suggest that Canada's GDP will reach pre-pandemic levels for the first time since the initial economic shutdown in March 2020. The Business Development Bank of Canada's 2022 outlook points to another year of gradual economic recovery across the country, with a strong emphasis on labour shortages that are projected to persist in sectors that rely heavily on human capital. This may be a cause for concern for environmental goods and services organizations if the labour supply remains low over time.
The federal government has reemphasized their commitment to reduce methane emissions by 2030 and plans to implement new measures to ensure targets are met. One such action involves the strengthening of the Emissions Reduction Fund to improve existing projects and increase support to meet Canada's goal.
Additional concerns have been voiced by financial institutions for 2022 regarding Canada's climate goals and whether firms would be capable of adhering to targets set by the government. Royal Bank of Canada (RBC) highlighted ongoing challenges firms face with rising debt levels, supply chain challenges, labour shortages, and the willingness of customers to pay higher prices for greener alternatives in their 2022 economic outlook. These factors have been cited as potential drags on green investment presently and in the foreseeable future.
Comments & Feedback
Research is ongoing at ECO Canada and reports are routinely published to provide timely, relevant and credible information and insights on Canada's environmental workforce. Please consider completing a 5-minute survey to inform future Job Posting Analysis reports.
We welcome comments and discussion of all our LMI reports. Contact research@eco.ca.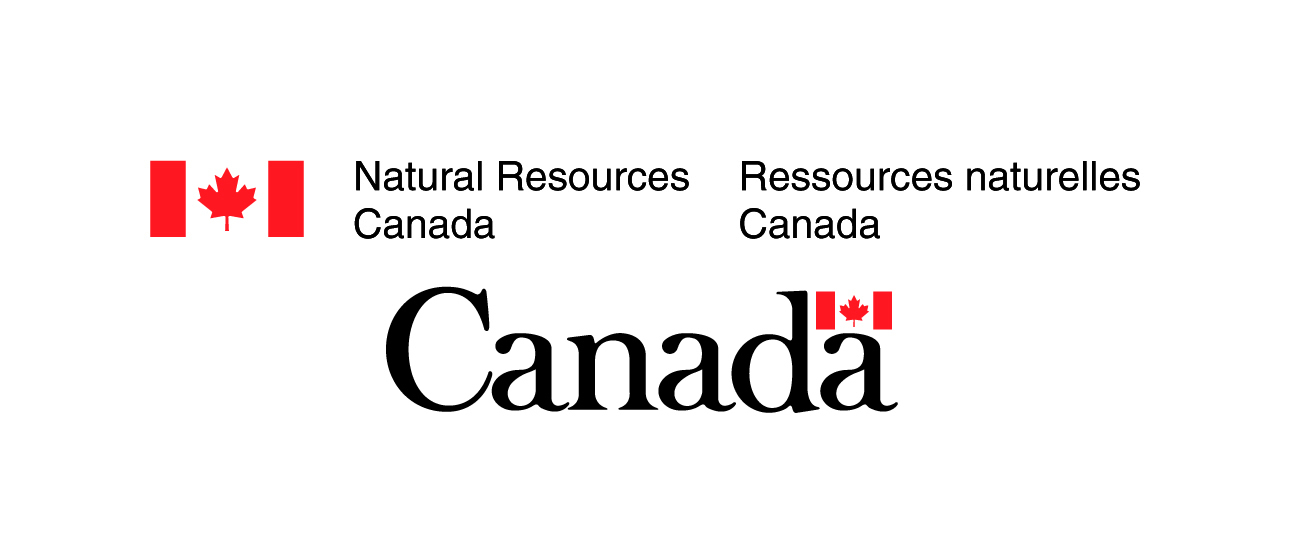 Funded by Natural Resources Canada.
The opinions and interpretations in this publication are ECO Canada's and do not necessarily reflect those held by the Government of Canada.
Methodology
Career Resources
FAQ